TECHNOLOGY
We use technology to improve weight & performance, extend the product life, or reduce its impact. Never technology for technology's sake.
X-WOVEN & FUSED DROP STITCH
The polyester threads that run through the vinyl do so in a criss-cross pattern, similar to carbon fibre. Fusing the outer layer of vinyl to the inner space cloth layer creates an inseparable bond between the layers.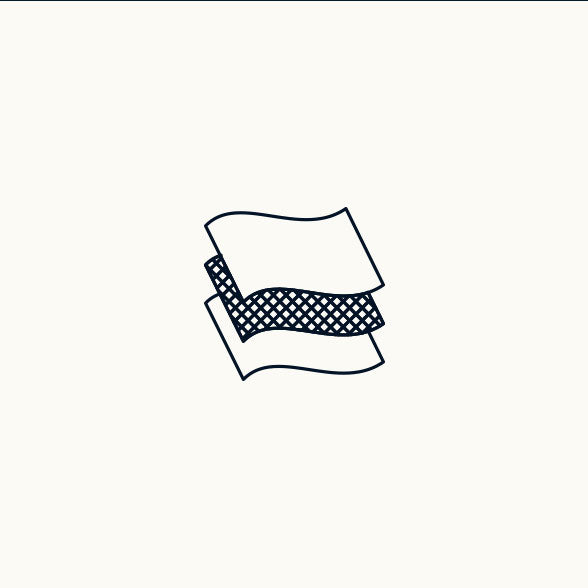 WELDED 3K CARBON RAILS
This complex construction uses heat+pressure welding that mechanically fuses the inner rail with a 25mm wide strip with a 50mm 3K carbon rail bonded under the outer rail PVC layer.
TRIPLE BONDED RAILS
This rail construction adds stiffness and durability to the boards. Quite simply, where standard boards have two rail layers, Honu has three.
3K CARBON STRINGERS
The Carbon II construction includes 50mm 3K carbon strips on the top and bottom of the board. The carbon is coated with TPU, allowing us to bond the carbon under a 150mm vinyl panel.
HEX SHAFT JOINT
An anti-twist hex-shaped paddle joint with a precise fit and machined pin removes the need for a clamp on the lower section.
PRE-PREG LAYERED BLADE
Honu carbon & carbon/bamboo blades are crafted with seven different layers, including pre-preg carbon material for maximum strength-to-weight ratio.
UNIVERSAL FIN SYSTEM
A universal fin system allows the paddler to try different fins to fine-tune the board's performance across various conditions. It also allows for quick replacement should the need arise.